Homepage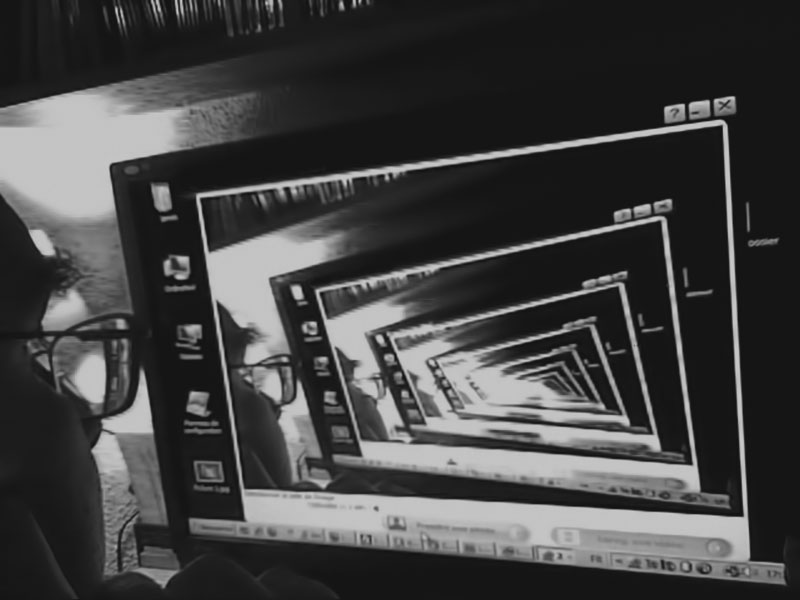 This page is also available in french.
Informations utiles
email address (replace AT and DOTs)
Last news
Some news about my work. It's not complete, it's just what I might have found important or interesting at the time.
Our (Franklin Delehelle, Patricia Balaresque, Sylvain Cussat-Blanc, Hervé Luga) paper "ASGART: fast and parallel genome scale segmental duplications mapping" has been accepted for publications in Bioinformatics (impact factor: 7). (02/2018)
Publication in the ICGA journal of my article "Who is the master?" about the evaluation of chess players. More informations and a draft of the article are available here. The official press release of CNRS is here and the article in the Journal of the CNRS is here. There has been various coverage of this article, in the french national press but also on various english websites (Chessbase, etc...)
Publication by Springer of Towards Paraconsistent Engineering. We have written one of the chapter of this book: Temporal Logic Modeling of Biological Systems. (08/2016)
Our article on the logical modeling of biological system has been published at the 7th European Symposium on Computational Intelligence and Mathematics. It is available here . A longer version should be published in PLOS One in a few months if everything goes well.
Our book Metaheuristics for Air Traffic Management has been published by Wiley and ISTE (in France). It is the bitter-sweet legacy of my former years as head of the R&D department of DSNA, some time ago now.
My student Charlie Vanaret received the Computer Science and Mathematics award from the Toulouse Academy of Science for his PhD (in french) on hybrid parallel optimization. A preliminary paper (in english) which was the basis of this PhD was published in the ECAI 2012 proceedings. A preprint is available here (12/2015).
My article and my webpage about the numbers round of the countdown game is now online. A shorter article has been published in the proceedings of GCAI 2015 (10/2015).
The draft of our paper for AAAI 2013 is available in the publication area. We set new optimality records on Michalewicz function and the Lennard-Jones problem (19/01/2013).
My webpage about genetics and computer science is now online (in french) (11/12/2012)
The slides of our presentation (Derivative Free Optimization: from Nelder-Mead to global methods) at the CNES are online (10/12/2012)
Our paper on the implementation of an interval library for OCAML has been accepted at OUD/ICFP 2012. It is available in the publications area(10/07/2012)
Our paper on cooperative optimization algorithms has been accepted at ECAI 2012. It is available in the publications area(26/05/2012) We have set some new records for some deceptive functions with this algorithm.
The webpage of my presentation for MAAMI ("Mesurer, Apprendre, Agir dans un Monde Incertain") at ISAE is online (25/04/2012).
The Genomic breeding project is on the run (31/03/2012).
Short CV
2011- : Head of department 5 (optimization and High Performance Computing) at the Institut de Recherche en Informatique de Toulouse, (Toulouse Computer Science Research Institute).
2009-2011 : Head of the R&D department at the Direction des Services de la Navigation Aérienne (DSNA would be something like NATS in the UK or FAA in the USA)
2007-2009 :Deputy head of R&D department at DSNA (DSNA)
2005-2007 :Scientific coordinator, R&D department (DSNA)
1996 : Habilitation à Diriger les Recherches(HDR) under the supervision of Joseph Noailles (The HDR is a mandatory diploma to get a professor tenure in the french academic system)
1995 :Co-founder of the "Evolution Artificielle" (french evolutionary computation society) society with Evelyne Lutton et Marc Schoenauer
1991-1993 : Head of the planification division at the Centre d'Etudes de la Navigation Aérienne (CENA), now defunct.
1987-1988 : Master of computer science
1983-1986 : Graduated from the Ecole Polytechnique (majors: computer science, quantum mechanics and biology).
If you don't understand a thing about the above diplomas list, don't worry, nobody does except the french. The french academic system is a mess, with a mix of "regular" academic diplomas (masters and PhD) and what we call "diplomes d'ingénieurs" delivered by the "Grandes Ecoles". A mess really...
---
The download and use of documents or photographies from this site is allowed only if their provenance is explicitly stated , and if they are only used for non profit, educational or research activities.
All rights reserved.
Last modification: 07:12, 12/17/2020